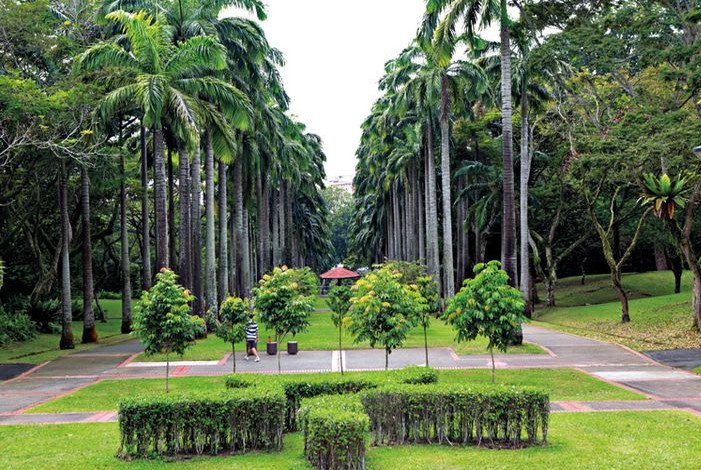 Amo Residences Located in the Highly  Sought After Estate of Ang Mo Kio
Amo Residences is located in the highly sought after estate of If you're planning to stay in the Ang Mo Kio District for an extended stay, you need to consider a few factors. While the surrounding areas of Singapore are bustling, the district's quaint residential areas are more serene. You'll be close to all the attractions, as well as to some excellent dining options. Here are some recommendations. Keeping in mind the local vibe, you can rest assured that you'll have a great stay.
Located near a number of attractions, Ang Mo Kio is a convenient neighbourhood for families. There are schools, such as Presbyterian High School and Anderson Primary School, located nearby Amo Residences. The neighbourhood is also close to health care facilities and retail options. You'll have easy access to the city's best attractions by car, bus, or bike. Whether you want to explore the local culture or relax after a long day at work, Ang Mo Kio is a great choice.
While staying in the Ang Mo Kio district will make you feel like you're in the middle of the action, you'll also have plenty of green space to explore. There are two parks in the area, each serving different sections of the district. The Ang Mo Kio Town Garden West and East are both part of the country's green initiative. The Bishan-Ang Mo Kio Park serves the residents of both Ang Mo Kio and Bishan.
Several amenities are located near the Ang Mo Kio MRT station for Amo Residences location. A short walk from Ang Mo Kio MRT MRT station, you can easily access the Mayflower Market and Food Centre. Nearby, there are also several HDB flats and parks. Ang Mo Kio Town Centre and Ang Mo Kio Hub are nearby, and the district is connected to the CBD by bus interchanges. If you want to enjoy the nightlife, you should stay at a place near the MRT station.
The Ang Mo Kio neighbourhoods, also known as AMK, is the third-largest area in the North-East region of Singapore. Developed in the 1970s, the area features many parks and is part of Singapore's green initiative. There are 12 subzones in the Ang Mo Kio district, and a town centre that is sandwiched between two natural hillocks.
Ang Mo Kio is a sought-after area in Singapore. This central location is an added bonus. In addition to the mature estates and parks, the town is near major expressways and arterial roads, which makes it convenient for commuters and residents alike. If you're looking for a place to stay that's convenient for both work and play, Belgravia Ace is a great option.
Nearby attractions include the Seletar Reservoir, a boardwalk trail, and a variety of cafes and restaurants. For recreational pursuits, you can head to the nearby Seletar Country Club and the Lower Peirce Reservoir, which feature a boardwalk and an ice skating rink. For those who like to cook, the Ang Mo Kio Market, and Seletar Seafood Centre are all nearby.